Hotel Doma Palace & the White Mountain Hotel are situated at the Nam Nang Road, Gangtok that is at a 5 minute distance from the main City Centre. Gangtok is the capital of Sikkim and is a unique citadel that offers you the rare opportunity to indulge in a modern lifestyle amidst the lap of Himalayas. The place is flanked by ample greenery, but you will see exquisite buildings propped up amidst the steep slopes. Our hotels are situated in the main avenue, close to all the amenities & important centres. While you're here, you can check on -
Mahatma Gandhi Marg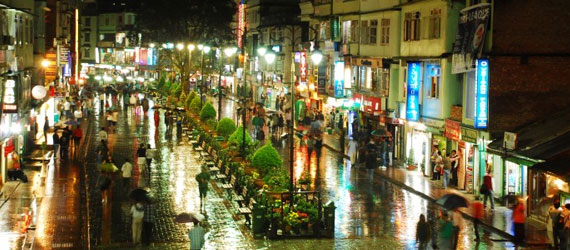 Popularly known as the M.G.Marg, this nucleus of Gangtok is the venue for annual cultural & floral fests that receive global patronage. Lined up with glittering shops, eateries & benches, the Marg maintains a spotless environment. Taking a stroll down this busy alley is a must.
Tsongmo Lake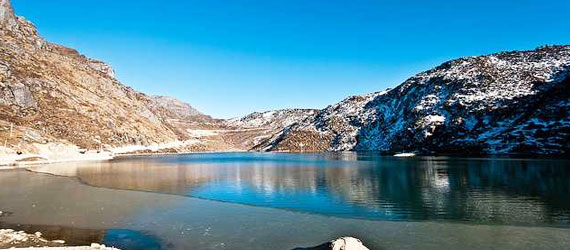 35 kilometers away from the main city of Gangtok sits a lake holy to the Sikkimese community. This hauntingly beautiful lake is present en-route to Nathu La & sits beneath the stark Himalayan peaks brood that over this serene water body.
The Ban Jhakri Falls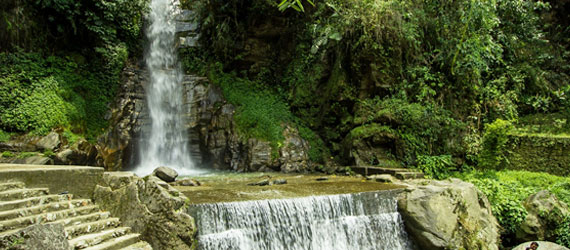 This scenic waterfall has legends attached to it. Situated 5 kilometers away from Gangtok, the waterfall is encircled by a scenic park that is dotted by figurines of mythical characters called the Ban Jhakri & Laymlamay.
The Nathu La Pass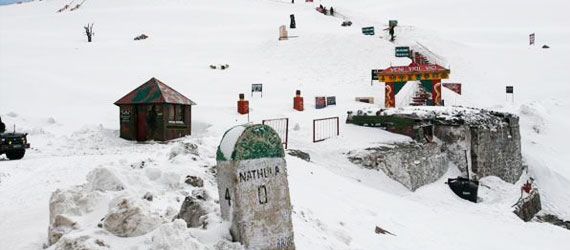 To reach this pass, you have to travel through one of the highest motorable roads that were ever constructed. The route takes you through the dense alpine vegetation & offers you some of the most breathtaking & intimate views of the Himalayan vista.
Lachen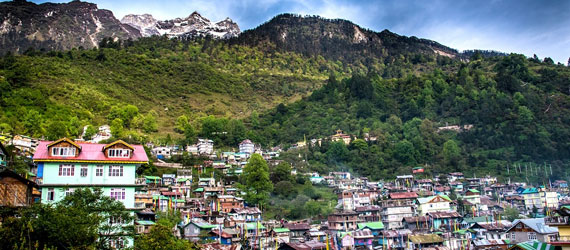 Lachen, is built amidst the serene settlements of the Lanchepas who are basically shepherds & herders who offer warn welcome to the incoming tourists. Lachen is the base for further treks to higher altitudes that take you to Gurudongmar & Chopta Valley. Blessed with immense natural beauty, people tend to overstay in this tiny hamlet before they progress towards their scheduled treks. While you're in Lachen, you can check out -
The Dharma Chakra Centre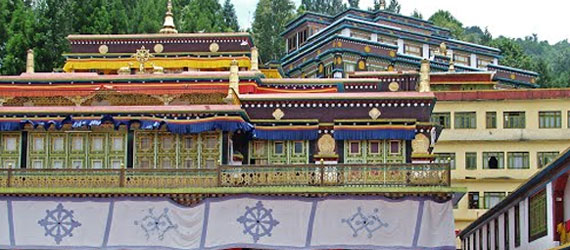 This center houses Sikkim's largest monastery, the Rumtek Monastery. It also houses the Relic Retreat Centre, a nunnery, a monastic college, Stupas, educative shelter for amateur community, et cetera. Visiting this premise will offer you a rich glimpse of the Tibetan Buddhist Culture. The monastery is decorated with colorful hand-painted thankas that are visual depictions of the Buddhist lifestyle, philosophies & teachings.
The Ngodub Choling Monastery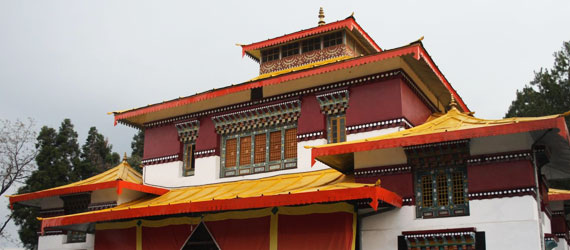 Built in the 1858 A.D. by the Nyingma Sect of Tibetan Buddhism, this monastery houses the statue of Guru Padmasambhava. The monastery is a stellar display of Indo-Tibetan architecture & is decorated with ethereal prayer flags.
You can also visit the Thangu village & the Sarva Dharma Sthala that are just an hour ride away from Lachen.
You will run into endless stretches of apricot, peach & apple orchards that are ideal for leisurely strolls in a lazy eve. During your trip, you can visit the breathtaking Yumthang Valley that is decked up with aesthetic rhododendrons during spring. Visiting Mt.Katao for snow sports like skiing, snowboarding is highly recommendable. The Yumesamdong Zero Point offers spectacular views of the Sikkimese peaks that will leave you spell bound. The Phensang Monastery houses sacred relics of Buddhism & and the prayers from its premises reverberate through the hills and propagate tranquil.